The Bellevue Area Chamber of Commerce was founded in 1910 to foster the growth and development of Bellevue's business community.  Whether you are looking for ways to promote your business to other businesses or residents, reduce expenses via membership savings on health insurance and other operating costs, or simply looking for ways to network and become involved in your community, The Bellevue Area Chamber of Commerce is equipped to help your business succeed.  We invite you to reach out to us today to find out more.


            www.anthem.com

Group Health Insurance – Chamber Saver Program                                                                                                          
Full range of health insurance plans with cost savings usually reserved for larger companies. Businesses also get access to a large network of quality providers through Anthem, an independent licensee of the Blue Cross and Blue Shield Association. Premium savings of up to 1.4% on groups from 2-50 employees. Groups from 51-500 may be eligible for a 1% premium savings. Business must be a NOACC Chamber Member. 

                www.844medohio.com
Group Health Insurance – SOCA Benefit Plan (MEWA)                                                
Chambers of Commerce throughout Ohio have banded together to offer a new self-funded medical plan for small employers. The Northern Ohio Area Chambers of Commerce (NOACC), Central Ohio Chambers of Commerce, Southern Ohio Chamber Alliance (SOCA), Dayton Area Chamber, and the Youngstown Warren Regional Chamber have collaborated to create a new health program that can lead to more rate stability and is a smart solution that offers potential savings for groups with 50 or fewer employees. Business must be a NOACC Chamber Member.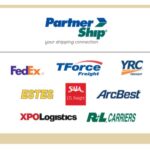 Chamber Shipping Program
                                                                                                         
Member businesses have access to exclusive shipping discounts through the NOACC Chamber Shipping Program, managed by PartnerShip®. This free member benefit helps you ship smarter by saving money, while gaining the expertise of a dedicated shipping department at no additional cost.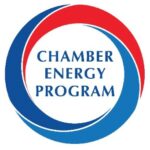 Chamber Energy Program


Outstanding Discounts on Office Supplies & Services
                                                                                                         
Office Depot and Office Max have designed an exclusive discount program for NOACC Members and Power of More Members for full-service printing and copying.
Chamber Checks

Chamber Checks are actual, negotiable checks that are purchased exclusively from the Bellevue Area Chamber of Commerce office.  They are a zero-cost and zero-risk program for Chamber member companies redeeming the checks, as well as for individuals purchasing them.  Chamber Checks are easy to order, easy to redeem and perfect for everyone on your list.  The checks can be written for any amount.  Call the Chamber at 419.483.2182 to place your order.   A list of participating Chamber Members is listed below.
Advance Family Eyecare, Inc. (Dr. Mark Pifer & Dr. Mark Motley)
Art@106
Bassett's Market
Bellevue Beverage
Bellevue Family Dentistry
Center Bellevue
The Bellevue Hospital
Bellevue Society for the Arts
Bone Boy's BBQ
Buckeye Medical
Caranfa Ford
Cook & Associates
Cook, Smith & Company, CPA's
Cornerstone Counseling of Bellevue
Cunningham & Associates
CVS Pharmacy
Dendinger Bros. Car Care Center
Dendinger Bros. Car Wash
EastSide Tire
Edward Jones Emielios Little Italy Pizza
Fraternal Order of Eagles
Gardner & Strayer Insurance Group
Great Lakes ACE Hardware
Green Hills Golf Course
H & H Plumbing & Heating
Hasselbach & Paul Agency
Hogue's Super Market
Howard Hanna – Gary J. Strayer Realty
The Hub
Journay Family Dental LLC
Landing Point Financial Group
Mad River & NKP Railroad Society
Mad River Mobile & Mini Storage
Manbeck, Caputo, Pifer
Miller's Drive In
Myers Chrysler, Dodge, Jeep, Ram
Norman Family Collision
Parks Signs
Pelz Lettering Shirt Shack
Christopher A. Pensiero, D.P.M.
Perry's Plantation
Pizza Hut
Rayz Route 20
Red Roof Inn
Russell's Farm Market
Seneca Caverns
TeamRay Motorsports Inc.
Twin Lakes Golf Course & Restaurant 
UIS Insurance & Investments
The Victorian Tudor Inn
Wallingford, David – Attorney at Law
WealthBridge Advisors of Ameriprise
Willis Insurance Agency, Inc.
Woussickett Golf Course